Next Level of Automotive UX
Intuitive Touchless Control
Todays Situation
We are used to touch displays from our smartphones. Controlling your center car touch displays while driving requires your full attention as you have to focus on navigation.
Demand
Improving safety for less driver distraction by enhancing touch display with touchless gesture recognition. Thus more intuitive control which can be also used for a wider range of car functions.
Challenge
Creating reliable gesture recognition for high automotive quality standards while keeping system cost low and sensor size small.
Gesture and Object Recognition
Elmos HALIOS® and ToF Imager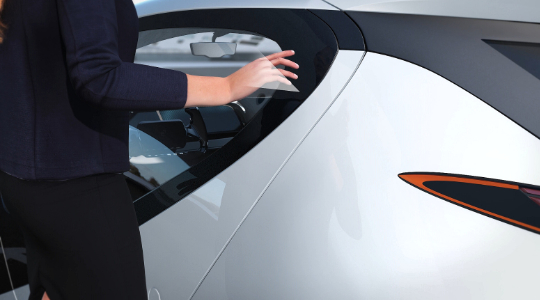 Touchless control with dynamic gesture recognition.
HALIOS® application examples:
Basic display control (proximity and swipe)
Automatic door
Overhead lamp
Sun roof opener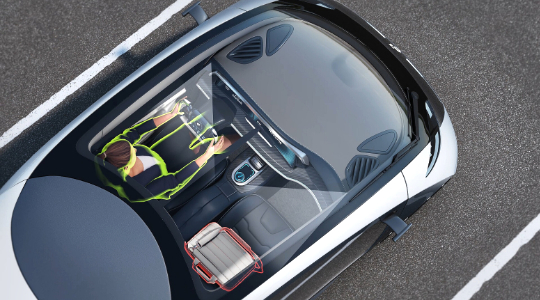 3D environmental mapping with object and static gesture recognition
ToF application examples:
Advanced display control feature (finger pointing)
Driver and interior monitoring
Trunk opener
Elmos Advanced Touchless Control
Sensorfusion for optimal Balance between Size, Cost and Functionality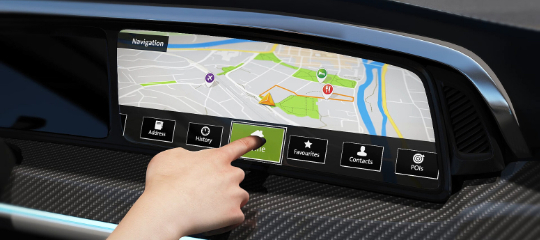 HALIOS® differential measurement
High sensitivity even with high optical cross talk
Very high robustness against flickering light and high ambient light
Reduced software support due to easy implementation of calibrations procedures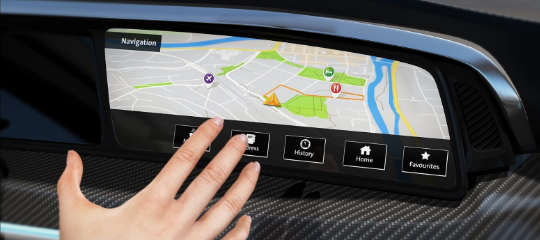 Simple 3D ToF Imager with high performancer
Small number of pixels ensures data transmission with simple standard BUS systems
Despite the low resolution, many applications
Can be realized without limitations and for a cost-efficient price
Easy calibration (additional pixel for optical alignment available)
Optimized BOM list
Technical Sensor Features for Modular System
Advanced Touchless Control with both Sensors Combined

HALIOS® Sensor-Bar
Best in class sunlight rejection
Sensor interface with lowest latency
Configurable sensitivity
Scalability of the detection area via multiple ICs chain (up to seven E909.22 addressable)
Sensor robustness (no activation of the system due to e.g. temperature drift, ageing drift and changes in optics)
Automatic compensation of changes in the environment

ToF Imager
High ambient light immunity
Low power consumption
Two different operation modes (Sleep Mode and Full Operation Mode)
Low data rate
Automotive qualified
Cost-effective standard CMOS process
Real Life Sensorfusion Demonstrator
Advanced Touchless Display Control
Elmos Sensorfusion of HALIOS® and ToF enables advanced touchless display control for next level of UX. Both sensors may be used seperately but to benefit from the complete 3D detection area merge them to unleash the full power of advanced gesture recognition.
Supported gestures of Elmos Sensorfusion:
Finger pointing
Dynamic gesture (proximity / swiping)
Static gesture of hand and fingers
Chinese counting
Rotation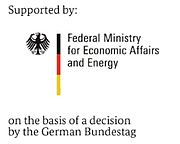 The research of Elmos was funded by the Federal Ministray for Economic Affairs and Energy in the framework of the IPCEI Microelectronics.