Next Gen Ultrasonic Sensor ICs on the rise
New Ranging Requirements for Safety and Enhanced Driving Experience
Todays Situation
Ranging became big with the use of ultrasonic sensor ICs measuring distance. Being a long term proven reliable and very efficient technology, ultrasound still is widely used, coexisting and complementing other technolgies like Radar or Lidar.
Demand
The rising market demand for more and better comfort and safety applications in cars leads to a new generation of ultrasonic ranging ICs to fulfil the future needs of Advanced Driver Assistance System (ADAS) and Autonomous Driving.
Challenge
Next Gen ICs require higher accuracy as well as better short and long range performance, higher flexibility, faster communication, lower current consumption, wider supply voltage range, more diagnosis and standardization… and above all: an optimal cost-value ratio.
One for All and All for One
Fusing Ultrasound data to fill Blind Spots of Complementary Sensing Solutions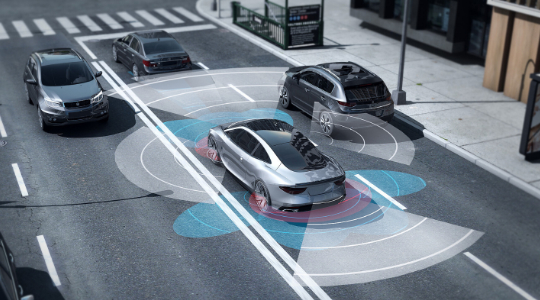 Sensor Fusion for ADAS integration
In combination with other perception modalities the ultrasonic IC can underline its advantages creating a new level confidence for autonomous driving decisions, e.g. by being insensitive to light conditions and materials.
DSI3 Standardized Fast Interface
High bandwidth and low latency - with DSI3 you can get more advanced data from the sensors with higher data rates and instantaneous data transmission, therefore earlier detection of obstacles and faster automatic braking maneuvers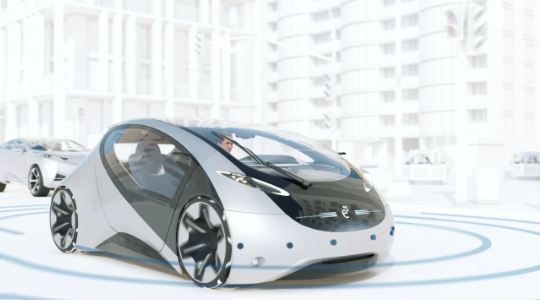 Best Performance
Combining high range and accuracy. Enabling a more precise environment mapping and a more accurate short range distance detection of the vehicle in parking situations. Precise echo peak detection, high resolution signal path and signal coding allowing long range accuracy as well as cutting edge short distance detection. Enabling state of the art low speed maneuvering.
Elmos Ultrasonic Sensor - The Swiss Army Knife
Combine Flexibility and Cost Efficiency while Being Sustainable
Different Architectures
Depending on your existing architecture or future plans Elmos offers a variety of products supporting different interfaces like LIN or DSI3 as well as various architectures like daisy chain bus or point-to-point.
Direct Drive
No external transformer required and now with significantly improved short range performance meaning less costs per sensor and system.
ECU Less
Create a simple Parking System without an external ECU by simply using one sensor IC as a master. Moreover, the MASTER sensor in the chain can drive a speaker and/or display for acoustical and visual feedback
Auto Addressing
The Sensors can automatically find their position in the chain, no need for external circuits.
How About a Little More?
On Top Functionalities of Elmos Ultrasonic Sensors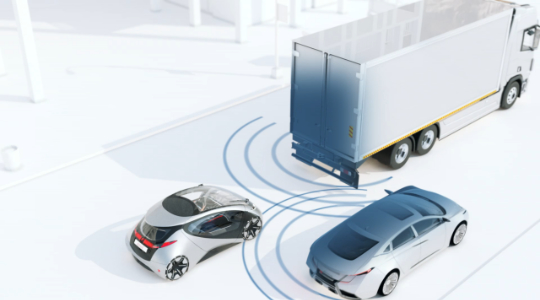 Robustness & Reliability
Elmos ICs come with a variety of features like adaptive thresholds, noise reduction or acoustic signal coding. These result in higher robustness, reliable detection and less false alarms. The IC can adjust itself to noisy environments for better obstacle detection.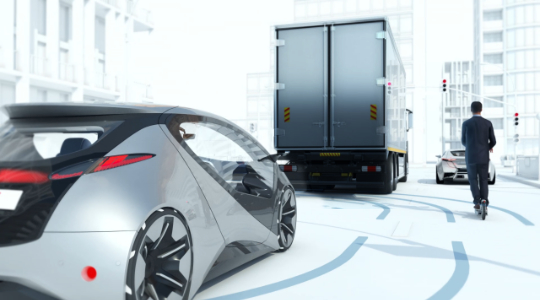 Coded Chirping
Elmos ICs can send a coded chirp being able to detect the echo of the corresponding sensor.
Functional Safety Included
ICs developed according to ISO-26262. Take advantage of extensive diagnostic functions for the IC, external components, the transducer and the communication - prepared for autonomous driving.
Get Exactly What You Need
Microcontroller Software to Customize Your Sensor ICs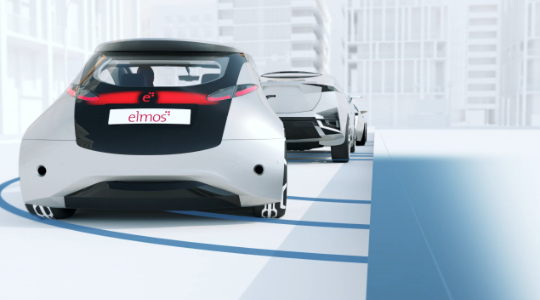 The research of Elmos was funded by the Federal Ministray for Economic Affairs and Energy in the framework of the IPCEI Microelectronics.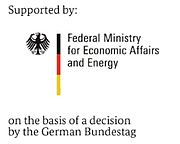 More Flexibility
The newest generation of Elmos sensor ICs features a built in Arm® microcontroller with flash memory thus enabling shorter development times and easy software adaptions for future applications. With this you can utilize the economies of scale of a high volume ASSP and still make it your own, customized IC.
The Ultrasonic ICs support a wide range of different transducer types. Moreover many parameters can be configured to support individual requirements for your applications.